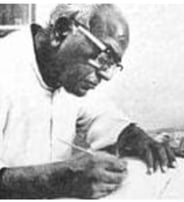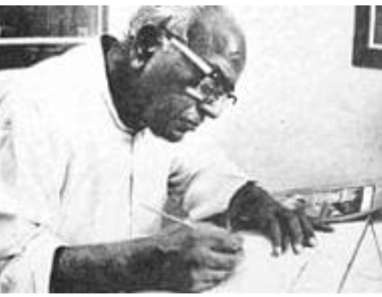 Late Badri Lal Chitrakar (1920-2018) was An Indian traditional Painter. He was born in Bhilwara, Rajasthan and represented Indian miniature art to the international level. He was Presented With The National Award In 1987, Shilp Guru Award On 9 September 2006 and Pune Festival Award. He Lived And Worked For Most Of His Life In Bhilwara Town In Rajasthan State In India and travelled across the world.He was well Known For His Mastery In Restoration Of Paintings. His Works Are Housed In A Number Of Museums And Private Art Collections Across The World.His Successors/Students Are Keeping Traditional Indian Art Schools Alive. He Had Practiced And Created Different Techniques For Different Schools Of Indian Art.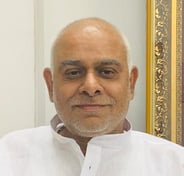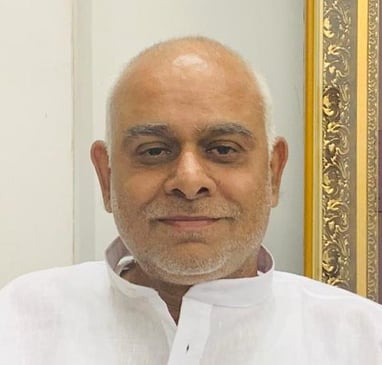 Artist Sharad Soni S/O Late Shri Badri Lal Chitrakar Was Born On 15 January 1965 In Bhilwara District Of Rajasthan.Since 1980, He Is Continuously Working And Experimenting Creative Art On Paper, Cloth, Marble, Haathi Daant Etc. He Is Privileged To Collaborate With Many Famous And Awarded Artists With His Father And Explored And Enriched His Natural Abilities As An Artist. He Has Done Exemplary Work In The Traditional Schools Of Kangra, Basoli, Kishangarh, Mughal. Bundi,Kota, Nathdwara Style And All National Cultural Paintings.
His Art Work Is Held In Significant Collections In Many Art Galleries And Museums Across The Globe.Artist Sharad Soni Deals In Indian Antiquities, Pichwais,(Old And New), Antiquite Jewellery And Restoration Of Paintings Is Also Done In His Workshop. Artist Sharad Soni, At A Very Young Age Started Working With His Father. Under His Father's Guidance ,In The Field Of Art And Culture, Sharad Soni Has Made A Name For Himself. Artist Sharad, At The Age Of 15, Started Helping His Father In Colour Making Using Minerals, Vegetable Extracts, Flowers, Fruits And Other Natural Materials, He Helped Him In Preparing Wasli (Type Of Handmade Paper Used In Miniature Paintings) And Learnt Many Art Techniques As Well.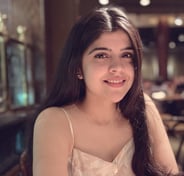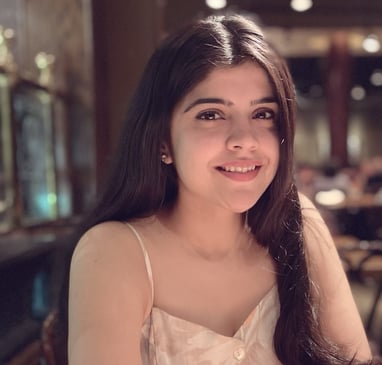 Teena Soni is a New Jersey, USA based Third Generation Indian-miniature, contemporary and abstract artist. She belongs to a traditional artistic family of Udaipur, Rajasthan. She learned Indian miniature art under the guidance of her grandfather Late Badri Lal Chitrakar (National Awarded, Shilp Guru Awarded), and father shri Sharad Soni (Artist and Art Collector). The rigorous training has enriched her natural abilities as a painter with the rich cultural and traditional artistry, intricacies and finesse of her preceptors. She considers traditional art of Pichwai paintings as her blessed cultural heritage. She is taking her heritage forward with subtle contemporary amalgamations.